Menstrual Hygiene Management
Menstrual hygiene management is an integral part of hygiene and health for menstruators between their menarche and menopause. It has been recognized as a global public health issue as every month, around 1.8 billion people worldwide menstruate, and the majority of them are unable to manage their menstrual cycle in a dignified manner.
Despite being of critical importance, evidence from low and middle-income countries indicates that numerous menstruators cannot manage their menstruations with ease and dignity. It renders them vulnerable to social exclusion, and discriminatory practices thwart their personal choices and freedom, restrict mobility, and negatively impact education, health, and overall development.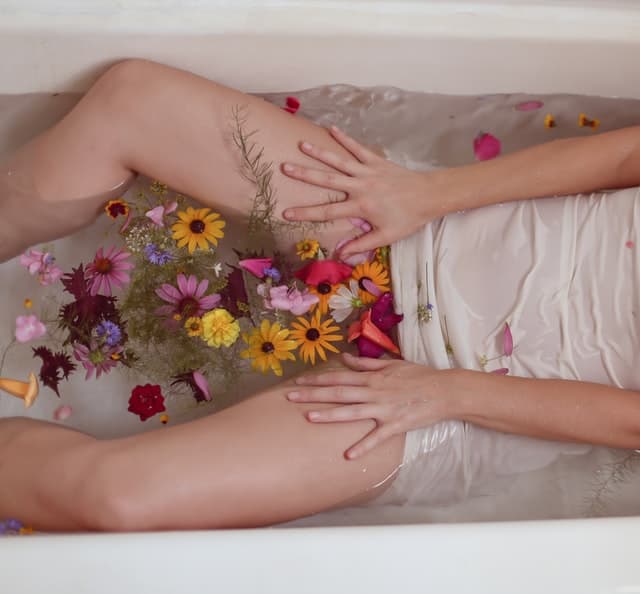 Over the past few decades, many definitions have come up that cover significant aspects of menstruation, challenges, and implications.WHO and UNICEF Joint Monitoring Programme (JMP) for drinking water, sanitation, and hygiene has defined MHM as 'Women and adolescent girls are using a clean menstrual management material to absorb or collect menstrual blood, that can be changed in privacy as often as necessary for the duration of a menstrual period, using soap and water for washing the body as required, and having access to safe and convenient facilities to dispose of used menstrual management materials. They understand the basic facts linked to the menstrual cycle and how to manage it with dignity and without discomfort or fear.'
Achieving menstrual hygiene is necessary, and it aptly encompasses broader aspects of mental, emotional, and physical well-being and health linked with menstrual irregularities and discomforts.
Many challenges restrict menstruators from managing menstruation hygienically with dignity at home, school, workplace, public areas, with the situation being more acute for people with disabilities. Layered by multifaceted barriers like the deep-rooted social construct of gender, cultural myths, and taboos, inadequate basic sanitation infrastructure, lack of knowledge and education, insufficient monetary resources have deprioritized MHM, which affects the menstruators but society as a whole in social, cultural, and economic aspects.
Menstrual Hygiene Alliance of India (MHAI) estimates that out of 336 million menstruating women and girls in India, about 121 million, i.e., only 36% of women in India, use sanitary napkins (majority of which are not biodegradable). In contrast, others depend on unhygienic practices of using old rugs, husk, and leaves to manage their menstrual flow.
Government initiatives like distribution of low-cost sanitary napkins like "Free Days" and "Suvidha"; campaigns like "Swachh Bharat: Swachh Vidyalaya"; "Menstrual Hygiene Scheme" by MoHFW; "Training Module for ASHA on Menstrual Hygiene" to enhance capacity and capability on MHM and SABLA program are some of the exemplary approaches and highly appreciable but a myriad of problems still need to be addressed as National Family Health Survey (NFHS-4),2015-16 revealed that only 57.6% of women are using hygienic methods for menstrual protection.
Several studies indicate that about 52% of girls are unaware of menstrual pre-menarche. Moreover, Menstrual Health and Hygiene is negligible for transgender men and non-binary persons who struggle with discriminatory attitudes and exclusion. To add to their woes, the majority of menstrual products are designed only for women and girls.
Though India is witnessing growing recognition and awareness of Menstrual Hygiene Management (MHM), results are far from satisfactory. The innovative use of social media and multimedia has helped to tackle the stigma attached to menstruation and has successfully initiated a positive social change. Even Government bodies, social enterprises, and startups, civil society organizations have been regressively working to develop approaches to promote Menstrual Hygiene Management, but certain loopholes such as lack of coordination; supply-end or one-sided approach in policy formation and implementation; insufficient budget allocation, etc. give rise to sanitation crises, exacerbated by the unprecedented spread of Covid-19.
The majority of the initiatives are inclined towards distributing sanitary pads at a subsidized rate, which is necessary. Still, the mere availability of menstrual products won't ensure complete MHM as its accessibility, utilization, and safe disposal is critically essential. Studies revealed that used sanitary products, especially pads, usually end up in sewage systems, landfills, open fields, water bodies or are unceremoniously burnt or buried, causing environmental and health-related problems. For instance, about 12.3 billion or 113,000 tonnes of used sanitary napkins are dumped in landfills every year, increasing the existing plastic crises.
The lack of segregation of menstrual waste at households and their unsustainable disposal is still widely practiced against Solid Waste Management Rules guidelines, 2016. Despite the availability of various sustainable, affordable, and eco-friendly products like biodegradable pads, reusable pads, tampons, and menstrual cups, the majority of menstruators continue to use non-biodegradable sanitary napkins mainly due to lack of awareness; prolonged use of inorganic products making it challenging to switch and general skepticism regarding insertable products to manage menstrual flow which is further perpetuated by the notions of menstruations being "dirty".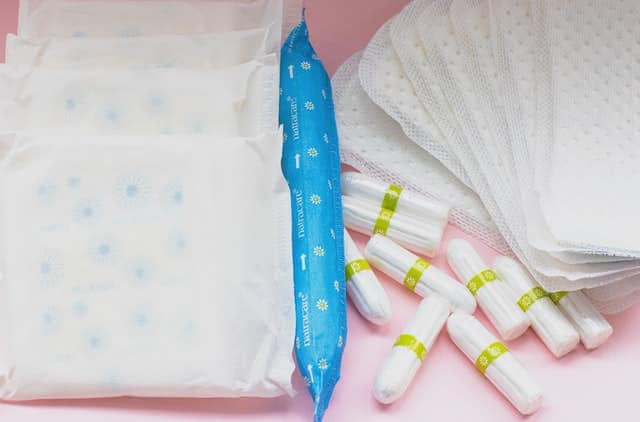 Even the educational programs in schools designed to impart timely knowledge on MHM fail to create a broader impact as boys are excluded from the discussion, deepening the belief of periods being "girls' problem", which needs to be dealt with in secrecy. On top of that, the curriculum focuses more on practical and biological aspects of menstruation and imparts little to no information on psycho-social changes and reproductive health.
Lauding distribution of sanitary pads as the only way to tackle menstrual challenges won't be sufficient as a 2014 report by NGO Dasra titled "Spot On!" mentioned that annually 23 million girls drop out of school due to lack of accessible menstrual hygiene facilities like availability of water and separate toilets. Good menstrual hygiene is linked to gender equality and fundamental human rights. Therefore, a holistic approach is need of the hour to promote the inclusion of menstruators in the decision-making process and streamline policies and schemes to cater to their needs.