Modern technology in the Indian Army
There is no doubt that warfare in the future needs the latest technology in the Indian Army and technical-oriented personnel to manage the complex systems, be it missiles, tanks, guns, aircraft, and ships. On the other end, you have to have access to this technology. Finally, the money to buy it with the coming years of changing Geopolitics of nations and growing tensions between our so-called peaceful neighbor's Indian Army needs better-sophisticated equipment and modern weapons to tackle the growing situations. 
One of the most prominent examples is the satellite imagery visuals of Chinese T-15 / ZTPQ light tanks camouflaged in the depth areas of eastern Ladakh, during the recent standoff, is a wakeup call for upgrading deterrence in areas where medium-category tanks are difficult to employ," former director-general, mechanized forces, Lt Gen AB Shivane (retd), has written in a detailed study on the reintroduction of light tanks for the government-backed Centre of Joint Warfare Studies (CENJOWS).
So, with increasing situation induction of new equipment are necessary not only in the Indian Army but also within Indian Airforce and Indian Navy. But foreign equipment from Nations like Israel, the USA, France, etc., is quite expensive. According to Indian geography and the need for the current situation, so specially ordered equipment will be more costly like France's Rafale aircraft specifically designed for Indian Airforce needs.
So, what will be the alternative out of these expensive? The answer is made in India defense equipment that is specifically designed for the Indian defense forces. Examples are given below:
1.) Dhanush Howitzer
The first 155mm towed howitzer developed and manufactured by India is based on an earlier successful Bofors gun.
2.) NAG ATGM
A third-generation Fire and Forget Anti Tank Missile developed by DRDO as a part of IGMDP and produced by BDL, India, provides India a missile that can destroy enemy tanks from land or air with modern Composite Armours.
3.) Piniaka MRBL
Pinaka is a multiple rocket launcher produced in India and developed by DRDO for the Indian Army.
4.) HAL Dhruv
Developed and manufactured by HAL, this Multirole Utility helicopter of India, also known as Advanced Light Helicopter, is in service with the Indian Army, Navy, Air force, Coast Guard, and BSF other than many foreign nations where it has been exported.
5.) Akash Missile
Akash, the Medium range surface to air missile developed in India, is now paving the way for the Army and Airforce to upgrade their air defense and that too with an Indian option.
6.) Arjun MBT
Developed by CVRDE and DRDO, Arjun mk1 and its improved variant Mk2 are now being produced for the Indian Army.
7.) Tejas
Designed by ADA and manufactured by HAL, Tejas, a 4th generation lightweight multirole aircraft, will replace Mig21s and Mig27s in the Indian Air force service.
8.) AGNI 5
The 5,500 Km Missile capable of delivering 1,500 kgs of a conventional or nuclear warhead.
9.) Exoskeleton by DRDO ( under development)
DRDO is developing an exoskeleton exo-frame is a mobile machine consisting primarily of an outer framework worn by a person and powered by a system of motors, hydraulics, or pneumatics that delivers at least part of the energy for limb movement.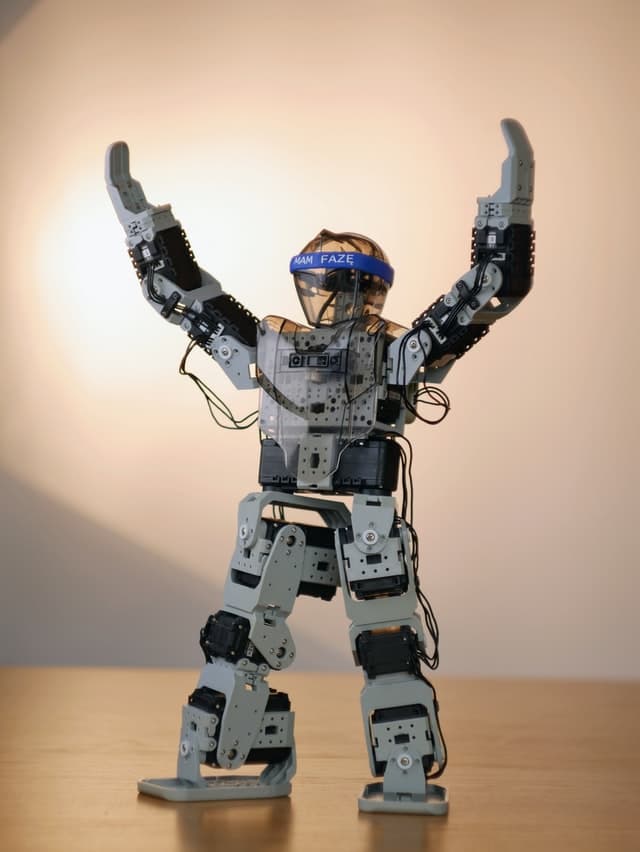 The primary function of a powered exoskeleton is to assist the wearer by boosting their strength and endurance. They are commonly designed for military use to help soldiers carry heavy loads both in and out of combat. 
Changing Nature of Conflicts
The world has witnessed a reduction in full-fledged 'state vs state' wars. Hybrid wars appear to be the new norm, involving a combination of two or more of the following: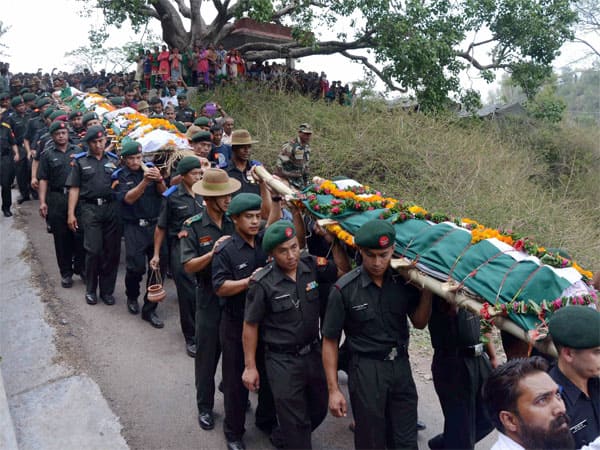 1.) Conventional / Regular warfare – state vs. state wars, primarily waged by traditional forces or regular troops on both/ all sides. In the case of India, all such conflicts will be fought under a nuclear overhang, implying that escalation to the level of nuclear exchanges is possible and must be planned for.
2.) Irregular warfare: Conflict against a state by employing trained combatants who are not regular military. Pakistan has launched such 'irregulars' in all its wars against India.
3.) Asymmetric warfare: War between sides whose military power differs significantly, waged by the weaker side using non-traditional means like terrorism. Wars waged by insurgents/ terrorists against nation-states, their government, or people fall in this category, e.g., the 9/11 attack by al-Qaeda, Afghanistan war by the Taliban, and the 26/11 by Lashkar-e-Taiba, and so on.
4.) Unconventional warfare: War waged by a country using means other than established forms of armed conflict to make the adversary capitulate even without a classical war (economic wars, water wars, legal wars, etc.).5.) Technological/ Informational warfare: Combination of cyber, space, electronic, propaganda, psychological, media, and social media wars will grow with time.
Should Indian Army take capability Building in the Indian Army and steps?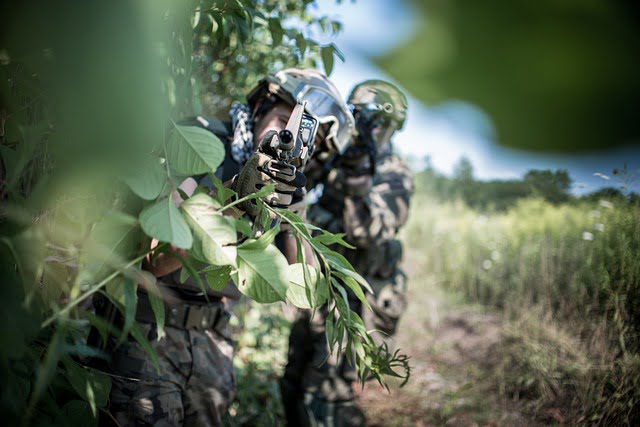 Indian Army has to maintain an independent military capability in keeping with the critical need to retain its strategic autonomy while protecting itself against possible threats to its unity and integrity. The Indian Armed Forces are structured to deal with the possible dangers from potential adversaries as part of its capability to carry out its mandated role and tasks.
Accordingly, as most of our current threats pertain to conventional conflict over disputed land borders and sub-conventional challenges like insurgencies and cross-border terrorism, the Indian Army has been structured as a 'two and a half front' force, whereby, not only has the Army built up conventional capabilities to deal with threats along the Western and Northern Fronts, but it also can deal with the lesser' sub-conventional front,' by the deployment of the 'Rashtriya Rifles' independently or in combination with regular, paramilitary or police forces like in the area of Kashmir valley.
The Army of the future will have to be technologically oriented, with many more specialists than generalists. It will have to be equipped progressively with modern weapons and weapon systems, supported by technology-based processes and automation to meet the needs and challenges of the future battlefield.
Accordingly, the Army will need to replace or upgrade its aging inventory of weapons and equipment while restructuring and right-sizing in a transformational way. As far as weapons and equipment are concerned, the Army needs the following on priority to replace or rejuvenate vintage equipment as part of the capability
Development program and Indian Army equipment
1) Infantry: 
The infantry, which is continuously being employed in counter-terrorist or counter-insurgency operations, needs to be empowered immediately by the provision of new generation lightweight assault rifles, bulletproof jackets, and helmets, handheld thermal imagers (HHTIs) as well as a host of other modern weapons like carbines, machine guns, rocket launchers, anti-tank guided missiles (ATGMs), mortars, night vision devices, radio sets, and better backpacks, to replace the older generation weapons and equipment.
Further, the infantry needs to reduce general duty (GD) soldiers by replacing them with specialists. To that extent, it is worth serious consideration that many more infantry battalions be converted as Special Forces Battalions. Further, the fourth company of each infantry battalion needs to be converted into a Special Operations company. All arms of the Army have to be night equipped with lightweight, long-range, and easily usable night vision devices.
2) Artillery: 
Adequate quantities of new 155 mm artillery guns, including indigenously manufactured Dhanush systems, as well as more lethal, precision artillery systems like BrahMos cruise missiles, Smerch and Pinaka rocket systems, need to be inducted immediately to replace its earlier vintage 105mm and 130 mm guns and vintage rocket systems. Also, the procurement of M-777 light howitzers must be expedited for early deployment along the mountainous terrain of the northern borders.
3) UAVs: 
More quantities of Unmanned Aerial Vehicles (UAVs) of the latest technology must be inducted in adequate numbers for surveillance and precision attack operations in peace and war.
4) Mechanized Forces: 
Additional quantities of 'current technology,' T-90 Bhisma tanks and ICVs, night enabled and equipped with long-range ATGMs, need to be inducted on priority. Older generation T-72 tanks and ICVs must be refurbished and technologically upgraded at the earliest. The Future Ready Combat Vehicle (FRCV) and Future Infantry Combat Vehicle (FICV) projects must be pursued with vigor so that the next generation state of art' replacements of tanks (FRCVS) and ICVs (FICVs) are inducted within the next ten years or so.
5) Army Aviation:
Acquisition of three squadrons worth of new generation Apache attack helicopters into the Army Aviation has been reportedly sanctioned as a follow up of the Air Force order. Further, the Kamov replacement helicopters, indigenous Light Utility Helicopter (LUH), and Light Combat Helicopter (LCH) projects must be pursued vigorously to start delivering reliable helicopters to the Army at the earliest.
6) Air Defence(AD): 
The Army AD is undergoing a total revamp of equipment. The various army air defense weapon acquisition projects for the acquisition of all types of surface to air missile systems and upgrading old generation systems must be provided fresh impetus so that these materialize at the earliest.
7) Engineers: 
The combat engineers need to be provided a new generation of bridging equipment,mine-laying equipment, and mine clearance equipment. Where possible, old equipment must be upgraded indigenously.
Operational training prepares the Army to meet such requirements. It consists of all activity in field formations planned, coordinated, and conducted under formation/unit arrangements. Individual training, sub-unit, unit training, collective training, field firing, etc., all form part of operational training. The Indian Army's training cycle is usually every year. The training year is from July to June.
When it comes to training soldiers with new equipment and getting a basic idea of how this new equipment will work leads to understanding the engineering behind them; most of them are based on the old age equipment or are just improvements of old ones.
So, our JCCs/NCOs/OR already have a basic idea of how this equipment will work. Let us take an example of Bofors 40mm gun; our artillery has a basic idea of how this equipment works, so when it comes to new gear like M777 howitzer, if some specialized officers know how these new artillery guns work, they can train small battalions about these new modern-day weapons.
What they need to teach them?
The engineering behind this new equipment by classes during the training periods of JCOs/NCOs/OR and the newly inducted officers are distributed into their regiments and corps.
How these work from scratch can be done yearly during the operational training.
But before handing over this sophisticated new equipment, they all must go through virtual reality training as it provides a holistic view of how a piece of equipment works, plus it cuts the cost of using the equipment.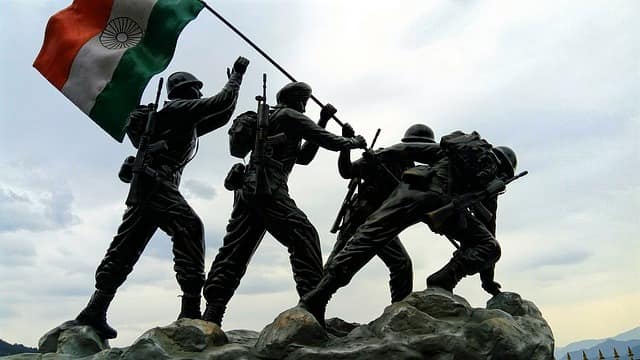 The Army of the future will have to be technologically oriented, with many more specialists than generalists. It will have to be equipped progressively with modern weapons and weapon systems, supported by technology-based processes and automation to meet the needs and challenges of the future battlefield.
The Army will replace or upgrade its aging inventory of weapons and equipment while also restructuring and right-sizing in a transformational way. So already inducting new training methods during officers and JCOs would be necessary during the training and before installing them into their respective Regiments and Corps. 
So giving theoretical training about the modern equipment and giving them the idea of how much Army will become modern and compete in terms of modernization. Training regimes and virtual training on and before inducting into their regiments and corps will be cost-efficient and beneficial to the Army. Also, we need to understand now that we can not separate the role of the Indian Army, Indian Airforce, and Indian Navy in this era.
We need to have a proper one theatre command of logistics so that duplicating of equipment can be avoided. The classic example of the perils of not having a unified approach to acquisition is the procurement of the Apache attack helicopters from the US. While the Indian Air Force got 22 Apaches, the Army has also placed orders for six of these choppers. The end result-loss of at least Rs 2,500 crore and haphazard operational planning.
A tri-service training regime is much more needed as modern-day warfare cannot be limited to just one service. With these modern weapons can easily be understood like Airforce is much equipt with air defense planning and air-defense equipment like the new Apache attack helicopter training to Army aviation corps can be done quickly also, drones understanding is better with Airforce. It can be taught promptly by them rather than making a separate training regime. Indian Army can a lot more from the Indian Navy, a hybrid service working on all three environments like Land, Air, and Sea.
Navy took training in Air defense from the Indian Airforce, rather than creating its training regime. Similarly, the Army can do that, also from the Navy. We can see it has turned a whole new technical service their 98% of Officers are from an engineering background so that learning about new equipment can be quickly done.
Indian Army can also start inducting more and more technical background officers and promoting engineering stream during officers' training. Entries like TES after the 12th should be increased, entries after graduation like SSC-tech, TGC, and UES of engineering background also needed to be raised as modern weapons and new warfares like Cyberwarfare can better be understood by a soldier if they are more technically sound. They are promoting engineering diplomas into the JCOs and improving the technical ability of the 3rd largest Army.
Observations and Road Map for the Future of Indian Army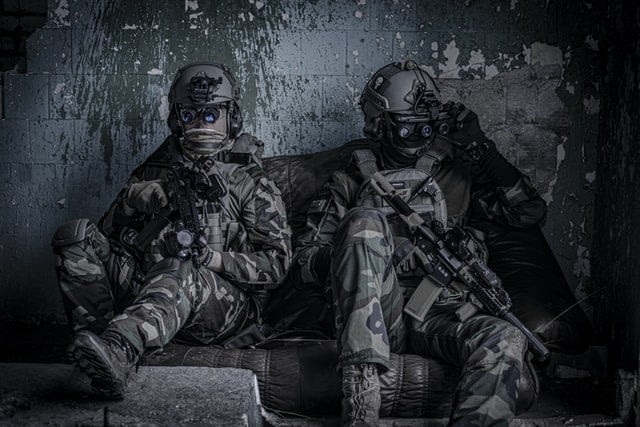 India needs to progressively build the capability of hard military power, soft power, and demonstrated power in its quest to be recognized as a 'regional power with global influence,' which can deter threats to its stability and integrity. As the most significant component of the Indian military, the Army has to be prepared to play its mandated role in the interests of the defense and security of the country.
The Indian Army needs to undergo a transformation and 'right-sizing towards becoming an optimized modern force, with a more efficient 'teeth to tail ratio.' Whereas it provides 'comfort,' from the military commanders' point of view, to have an independent capability for each front, it would make more pragmatic and economic sense to have only a minimum essential capability on either front.
while maintaining a suitably large 'dual-front capable' central reserve, possibly under the aegis of a Strategic Reserve Command, to reinforce the front where the actual threat develops. Our logistics need to be integrated and optimized on a priority. Enhanced jointness with the Air Force and the Navy, the appointment of a Chief of Defence Staff (CDS), and the formation of 'theatre commands' would optimize resources.