History of Naxalism in India
Left-Wing extremism Or Naxalism in India is a problem that can be traced back to 1967. Naxal attacks can Initially, the movement had its epicenter in West Bengal. In later years, it spread to less developed areas of rural southern and eastern India, such as Chhattisgarh, Odisha, Andhra Pradesh, and Telangana.
The term 'Naxal' derives its name from the village Naxakbari of the district Darjeeling West Bengal, where the movement originated under the leadership of Charu Majumdar and Kanu Sanyal.
It refers to the use of violence to destabilize the state through various communist guerrilla groups.
Naxalites are far-left radical communists who derive their political ideology from the teaching of Mao-Zedong Chinese revolutionary leader.
They have been operating in various parts of the county since the early seventies.
At various points in time, different areas of the county have been seriously affected due to overt violence resorted to by the Naxalite group active in those areas.
Former Prime Minister Manmohan Singh described Naxalism in India as the most significant threat to internal security being faced by the country today.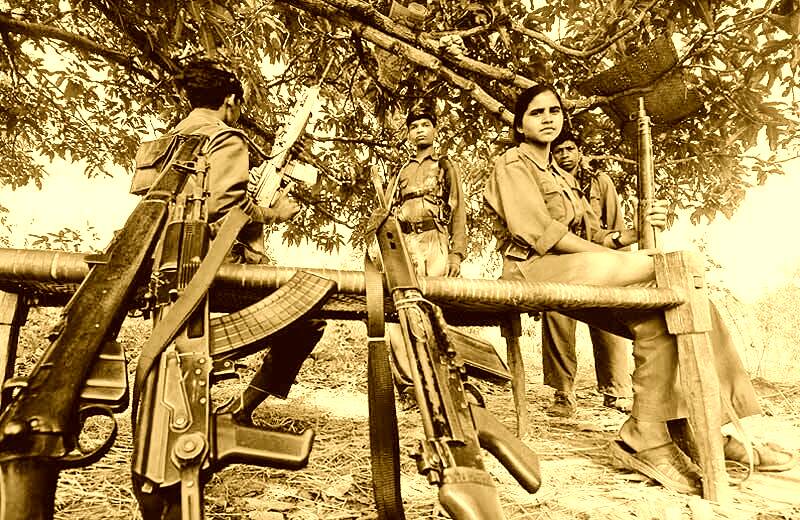 The philosophical background of Naxalism/Maoism/LWE.
History has been witness to repeated occurrence of violence against the ruling elite mostly by the peasant class motivated by the leftist ideologies.
The ideological basis for these violent movements was provided by the writings of Marx and Engles. This ideology is commonly called communism/Marxism. This was Later supported by Lenin of the USSR and Mao Tsetung (Mao Zedong) of China.
Leftist ideologies believe that all existing social relations and state structures in an enlist/capitalist society are exploitative by the nature and only a revolutionary change through violent means can end this exploitation.
Marxism advocates the removal of the capitalist bourgeois(Having a lot of money) elements through violent class struggle.
Maoism is a doctrine that teaches to capture state power through a combination of an armed insurgency, mass mobilization, and strategic alliance.
Mao called this process, the 'Protracted people war'.
The Maoist ideology glorifies violence and, therefore the 'bearing of arms is non-negotiable' as per the Maoist insurgency doctrine.
Its military strategies have involved guerrilla war tactics.
Naxalites do not seek to secede from the Indian Union to establish a sovereign independent state of their own but they aim to capture political power through armed struggle to install the so-called 'People's Government'.
Phases of Naxalism
Preparatory phase
perspective phase
Guerrila Phase
Base Phase
Liberated Phase
Evolution of Naxalism in India
Phase1: (1967-71)
The Naxalite movement began in May 1967 in the three police station areas, Naxalbari, Khoribari, and Phansidewa, of Darjeeling district in West Bengal. In November 1967, left-wing extremists from the whole country founded the 'All India Coordination Committee' in Kolkata.
In May 1968, the Committee was renamed as 'All India Coordination Committee of Communist Revolutionaries' (AICCCR).
It declared four ideological aims:
Protracted people's war under Mao's teachings
Adapting to guerrilla warfare tactics.
Establishment of rural revolutionary base areas.
Encircling the cities as well as abstaining from parliamentary elections

AICCCR founded the revolutionary party CPI Marxist-Leninist (ML) in 1969 that was based on Maoist ideology. Soon, the Naxalite movement spread to many parts of the country, especially West Bengal, Odisha, Bihar, and Andhra Pradesh.
Their main followers were peasants and Adivasis, or tribals, who often experienced discrimination and exploitation from state authorities.
Also, several young unemployed people and students got attracted to the Naxal ideology.
The period 1970 to mid-1971 was the peak period of violent activities by Naxalites
A joint operation of police and army in 1971 in the worst affected areas in West Bengal, Bihar, and Odisha led to the arrest and death of almost all top leaders of the movement. Charu Mazumdar was caught and died in 1972 in police custody.
The movement faced a severe blow during an emergency when around 40,000 cadres were imprisoned in 1975.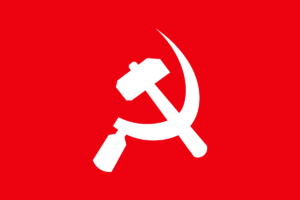 Phase 2: (1980-2004)
The movement arose again in a more violent form after the Emergency.
It continued to widen its base as per the strategy of 'protracted war'.
Their base grew from West Bengal to Bihar to Odisha and also to Andhra Pradesh and Chhattisgarh.
CPI(ML) was converted into the People's War Group (PWG) in 1980 which had its base in Andhra Pradesh and struck heavy causalities among police personnel.
The Naxal movement continued to grow at a steady pace
Phase 3: (2001-till now)
In a significant development in 2004, the People's War Group (PWG), operating in Andhra Pradesh, and the Maoist Communist Centre of India (MCCI), operating in Bihar and adjoining areas, merged to form the CPI (Maoist).
PWG + MCC = CPI (Maoist)
Over 13 left-wing extremist (LWE) groups are currently operating in the country.
The CPI (Maoist) is the major left-wing extremist outfit responsible for most incidents of violence and killing of civilians and security forces and has been included in the Schedule of Terrorist Organizations along with all its formations and front organizations under the Unlawful Activities (Prevention) Act, 1967.
After the formation of CPI (Maoist), Naxal violence has been on the rise since 2005, to the extent that in 2006, the Prime Minister had to declare Naxalism the single biggest internal security challenge being faced by India.
Estimated to be 40,000 strong, the Naxalites have been a strain on the country's security forces and a barrier to development in the vast mineral-rich region in eastern India known as the 'Red Corridor'.
It is a narrow but contiguous strip passing through Jharkhand, Chhattisgarh, and Odisha.
Naxalites influence roughly a third of the geographical spread of the country.
But the worst affected areas of the Maoist influence include approximately 30 districts of 7 states namely Chhattisgarh, Odisha, Maharashtra, Andhra Pradesh, Jharkhand, Bihar, and West Bengal.
200 districts affected in the mid-2000s
Most of these areas fall in the Dandakaranya Region which includes areas of Chhattisgarh, Odisha, Maharashtra, and Andhra Pradesh.
Local panchayat leaders are often forced to resign and the Maoists hold regular Jan Adalat. They have been running a parallel government and parallel judiciary in these areas.
But violence alone cannot be the only yardstick to measure Maoist expansion. Maoists are also expanding in terms of indoctrination and consolidation.
They are also trying to spread their ideology in the Bheel and Gond tribes-dominated area, the 'Golden Corridor' stretching from Pune to Ahmedabad.
They are trying to exploit new areas, various social groups, and marginalized sections like Dalits and minorities through active association with their grievances against the state.
Maoists have also made their presence felt in western Odisha, Upper Assam, and Lohit in Arunachal Pradesh.
The movement's capacity to challenge the state has also increased enormously considering the incidents of violence and casualties resulting from them.
The biggest incident was when they ambushed a whole CRPF Company in April 2010 in Dantewada of Chhattisgarh and killed 76 CRPF armed personnel, showing the extent of their strategic planning, skills, and armament.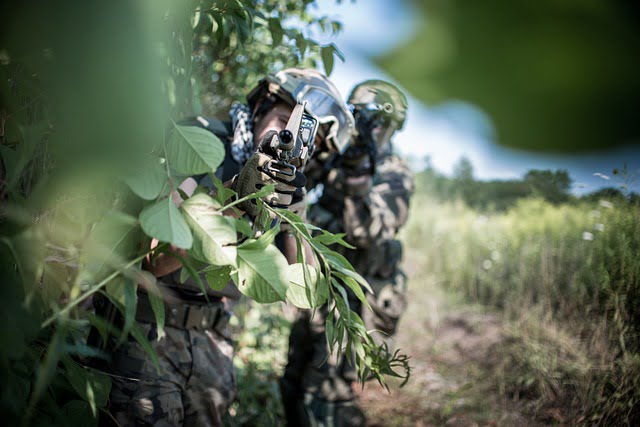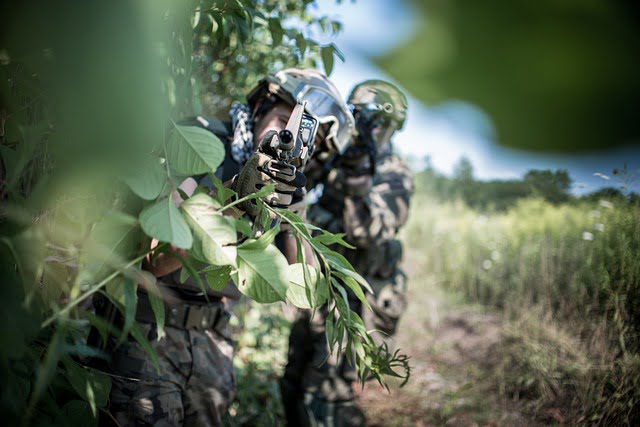 Link with other terrorist organizations and foreign countries:
The CPI (Maoist) has close fraternal ties with many north-east insurgent groups, especially the RPF/PLA of Manipur and National Socialist Council of Nagaland (NSCN-IM) for sourcing arms. Most of these outfits have linkages with external forces inimical to India. The CPI (Maoist) has also frequently expressed their solidarity with the Jammu and Kashmir terrorist groups. These ties are part of their 'strategic united front' against the Indian State. The CPI (Maoist) also has close links with foreign Maoist organizations in the Philippines (Communist Party of Philippines), Turkey, etc.
Chhattishgarh Maoist attack 2021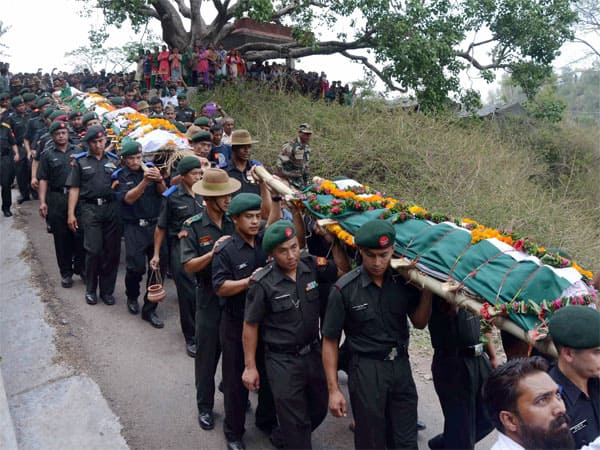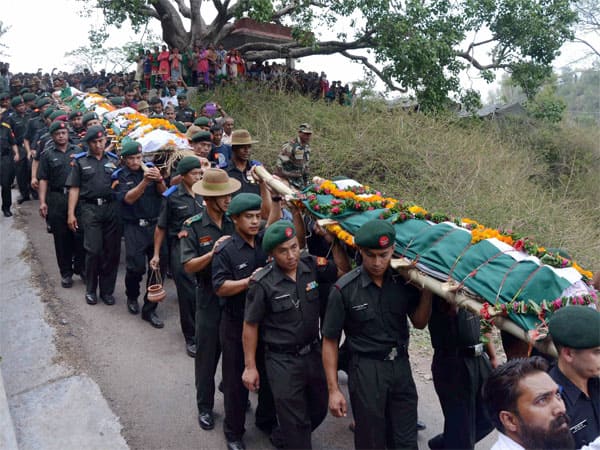 Now after knowing why India is being affected by the Maoist attack, we can perfectly understand the big and small pictures. Now let' talk about the recent black event The Chhattishgarh Maoist attack where our 22 CRPF elite unit COBRA( Commando Battalion for resolute action) and the DRG(District Reserve guards) were Killed in action.
Where did the encounter take place?
A stronghold of Maoists, the encounter took place inside a forest near Jonaguda, which falls in Bastar'sBijapur and Sukma district border.
How did the encounter start?
Separate teams of security forces launched a massive anti-Naxal operation in South Bastar forests. According to reports, the security forces were getting tip-offs about MadviHidma, a top Naxal leader linked with the 2013 yearJhiramGhati killings, in which over 30 people, including senior leaders of Chhattisgarh Congress, were killed.
Was the CRPF incompetent? Is the government doing nothing? Do we want Naxalism in India to be removed?
Was the CRPF incompetent? NO, then why these casualties the answer is they are bound by the government orders. No security personal can act without the orders, and if they act with or without the orders. Our beautiful friendly Media, Liberals, Human right activist will start saying things like "They are our people", "they are innocent tribals" etc.
Let's forget the media many of us are confused about whether this Naxalism in India is wrong or right! And this is true that these Maoists are people of India who give vote work normally but yes they are terrorists who want to take over this democratic nation and wants their ideology and power to be in the state as well as in the center.
For this we all need to decide and act and oppose these acts then the only government can take action. Our security forces are capable and can take over these Maoist terrorists but for that, we need to criticize and oppose, and appeal to the government that we are against communism and the ideology of Naxalism.
The government cant act without our 100% support, if there are people who call these Maoist martyrs and innocent then no ruling party will act, and our men will keep on getting killed in action. This all started within us and will end within us. The CRPF can take over Naxalisim easily but they need orders and orders can only come if we oppose this ideology and oppose these acts