Indo-China Relationship and the emerging regional power dynamics
Historically, India and China have had cordial relations for more than 2,000 years. The traditional Silk Road served as a route for trade and promoted the spread of Buddhism from India to China.
The modern relationship between the two countries began in 1950 when India was amongst the first countries to end formal ties with the Republic of China (Taiwan) and recognize the People's Republic of China (PRC) as the legitimate government of Mainland China. India and China had 40% of the world's GDP for centuries.
History
China annexed Tibet in 1950
Mao Zedong, the Commander of the Liberation Army and the Chairman of the Communist Party of China, viewed Tibet as an integral part of the Chinese state and was determined to bring Tibet under its direct administrative and military control.
Why does China claim Tibet?
Nepal invaded Tibet in 1788, and it asked for China's help; China says that Tibet lost its sovereignty to China, But the truth it was just a military help by China.
India Ignorant of china and its imperialism because Tibet acted as a buffer between the two countries. But, in 1950, China captured Tibet to fulfill the ambitious five-finger policy of Mao Zedong.
What is Five-Finger Policy?
The Five Fingers of Tibet is a Chinese foreign policy attributed to Mao Zedong that considers Tibet to be China's right-hand palm, with five fingers on its periphery: Ladakh, Nepal, Sikkim Bhutan, and Arunachal Pradesh, and that it is China's responsibility to "liberate" these regions.
Tibet serves as a buffer zone between India and China. India regarded the forceful Chinese occupation of Tibet as an act of aggression. At the same time, China considered India's posture on the issue as interference in the internal affairs of the People's Republic of China.
In the 1954-panchsheel agreement – India accepted Tibet claims in return that China wouldn't move further. The Panchsheel Treaty: Non-interference in others' internal affairs and respect for each other's territorial unity, integrity and sovereignty.
In April 1954, India and the People's Republic of China signed an eight-year agreement on Tibet that recognized China's sovereignty over Tibet as its autonomous region and set forth the basis of the Indo-China relationship Panchsheel or the Five Principles of Peaceful Coexistence.
The Five Principles, as stated in the Sino–Indian Agreement 1954, are listed as:
Mutual respect's territorial integrity and sovereignty,
Mutual non-aggression,
Mutual non-interference in each other's internal affairs,
Equality and mutual benefit.
Peaceful co-existing.
However, in 1959India provided asylum to the Tibetan religious leader, Dalai Lama, and thousands of refugees, who sought sanctuary in Dharamsala and Indian North-East states to escape atrocities by the People's Liberation Army (PLA).
The above is the primary reason for the deterioration of Indo-China relations leading to the PRC accusing India of expansionism into Tibet and throughout the Himalayan region, which finally resulted in the 1962 Indo-China war.
The Sino-India 1962 war
The Sino-Indian War between China and India occurred in October–November 1962.
There had been a series of violent border skirmishes between the two countries after the 1959 Tibetan uprising when India granted asylum to the Dalai Lama. As a result, India initiated a defensive Forward Policy from 1960 to hinder Chinese military patrols and logistics. It placed outposts along the border, including north of the McMahon Line, the eastern portion of the Line of Actual Control proclaimed by Chinese Premier Zhou Enlai in 1959.
The leading cause of the war was a dispute over the sovereignty of the widely separated Aksai Chin and Arunachal Pradesh border regions. Aksai Chin, claimed by India to belong to Ladakh and by China to be part of Xinjiang, contains an important road link that connects the Chinese regions of Tibet and Xinjiang.
China's construction of this road was one of the triggers of the conflict. The war ended when China declared a ceasefire on 20 November 1962 and simultaneously announced its withdrawal to its claimed "Line of Actual Control". However, Aksai chin and AP were Captured within a month, India had to back off due to UN pressure (PL-480).
Why China took Aksai chin and not Arunachal Pradesh?
Because Aksai chin is more geographically significant:
1.China wanted an alternative route to the Arabian sea (Gwadar port) for its OBOR and energy interests.
2.To be an official stakeholder of POK.
3.China wanted to exploit the Indus river basin.
Border Disputes between India and China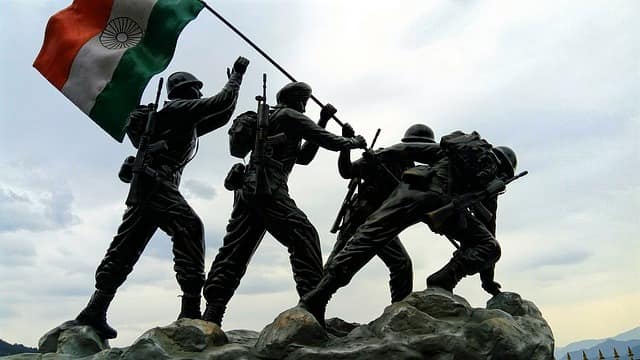 China does not accept the Mc Mohan line as the legal delineation between India and China. Instead, it says that this was a boundary agreed upon between erstwhile British Raj and Tibet.
In 1959, China claimed 104,000 km² of territory, over which India's maps showed clear sovereignty, and demanded "rectification" of the entire border. China proposed to India that it would relinquish its claim to most of India's northeast in exchange for India's abandonment of its claim to Aksai Chin.
The Indian government rejected a settlement based on uncompensated loss of territory as humiliating and unequal.
Unresolved border disputes resulted in a short border war between the People's Republic of China and India on 20 October 1962. The People's Republic of China pushed the Indian forces to within 48 Km of the Assam plains in the northeast and also occupied strategic points in Ladakh; finally, on 21 November 1962, the People's Republic of China declared a unilateral ceasefire and withdrew 20 Km behind its contended line of control.
In late 1967, there were two skirmishes between Indian and Chinese forces in Sikkim. The first one was dubbed the "Nathu La incident", and the other the "Chola incident", where an exchange of heavy fire took place at the Sikkim outpost.
Indian losses were 88killed, and 163 wounded during the whole conflict, while Chinese casualties were 300 killed and 450 others injured in Nathu La, and40 in Chola.
Consequently, despite border skirmishes and discrepancies between Indian Chinese maps, Chinese leaders amicably assured India that there was no territorial controversy on the border. But, on the other hand, India avoided bringing up the border issue in high-level meetings.
In 1980, Indian Prime Minister Indira Gandhi approved a plan to upgrade forces around the Line of Actual Control to avoid unilateral redefinitions of the line. India also increased funds for infrastructural development in these areas. In 1984, Indian soldiers began actively patrolling the Sumdorong Chu Valley in Arunachal Pradesh (formerly NEFA), north of the McMahon Line, as drawn on the Shimla Treaty map.
However, in the winter of 1986, the Chinese deployed their troops on Sumdorong Chu before the Indian team could arrive in the summer and built a Helipad at Wandu. In 1986 and India's grant of statehood to Arunachal Pradesh (formerly the North-East Frontier Agency)in February 1987 caused both sides to deploy new troops to the area, raising tensions and fears of a new border war. The People's Republic of Chinarelayed warnings that it would "teach India a lesson" if it did not cease "nibbling" at Chinese territory.
However, by the summer of 1987, both sides had backed away from conflict and denied that military clashes had occurred. As a result, six rounds of talks of the Indian-Chinese JointWorking Group on the Border Issue were held between December 1988 and June 1993.
The term Line of Actual Control (LAC) gained legal recognition after the Sino-India border agreements were signed in 1993 and 1996. The 1996 agreement states that no activity shall overstep the Line of Actual Control.
However, both sides have their interpretation of the delineation of the LAC on the ground, as there is no clear distinction of the boundaries, thereby leading to errors of perception and understanding of previous agreements.
In November 2006, China and India had a verbal spat over the claim of the northeast Indian state of Arunachal Pradesh. India claimed that China was occupying 38,000 Square Km of its territory in Kashmir, while China claimed Arunachal Pradesh.
Frequent standoffs between troops from both sides keep happening; some significant examples are given below
May 2013
It happened 30 km southeast of Daulat Beg Oldi, where troops from both sides deployed for a week-long standoff. Finally, the matter was resolved, and troops from both sides withdrew, at the cost of India agreeing to destroy some military structures along a 250 km stretch near Chumar, which the Chinese perceived to be threatening.
In October 2013, both sides signed a Border Defence Cooperation Agreement to ensure that border patrolling does not escalate into a military conflict(No use of weapons during patrolling).
September 2014
Chumar is an area 300km northeast of Leh, bordering Himachal Pradesh. China has since long been trying to reduce India's dominance in the area. However, each time swift response and an offensive-defensive posture adopted by Indian troops thwarted Chinese intrusion.
In the present scenario, China commenced construction work of a road, which should have been intimated to India as per the border understanding of 2005. Instead, Indian troops rushed to the site to stop the construction work.
Meanwhile, China also called for reinforcement, and at present, 1000 strong Chinese force is sitting 5 km into Indian territory in eyeball to eyeball contact with Indian troops.
Demchuk is where LAC ends and the Indian Border starts, and the area where the Indus River enters into India from China. It was perhaps a diversionary tactic by the Chinese by concurrently objecting to India's construction of an irrigation canal at Demchuk, about 80 km from the Chumar site of confrontation.
They dispatched dozens of civilians and nomads to object and pitched tents on the Indian side of the LAC. So it is more of a deadlock between the local civilians of both sides in this area.
June 2017
Doklam, or Donglang in Chinese, is an area spread over less than 100 sq km comprising a plateau and a valley at the trijunction between India, Bhutan, and China. It is surrounded by the Chumbi Valley of Tibet, Bhutan's Ha Valley, and Sikkim.
It flared up on16th June 2017 when the Chinese were trying to construct a road in the area, and Indian troops, in aid of their Bhutanese counterparts, objected to it, resulting in the standoff. Doklam is strategically located close to the Siliguri Corridor, which connects mainland India with its north-eastern region. The corridor, also called Chicken's Neck, is a vulnerable point for India.
On 18 June 2017, as part of Operation Juniper, about 270 Indian troops armed with weapons and two bulldozers crossed the Sikkim border into Doklam to stop the Chinese troops from constructing the road. On 28 August, both India and China announced that they had withdrawn all their troops from the face-off site in Doklam.
May 2020
During the pandemic, when China should take responsibility for SARS-COV2 and accept that their virus came from their Wuhan Institute of Virology. China took a very shameful and dirty act by putting its soldiers on various bordering nations like Vietnam, Japan, Indonesia, India, and the South China Sea.
But why during pandemic China played this dirty game(Indo-China Relationship)?
To shift their citizen's minds from the pandemic and as it's a communist party, according to them, every other nation is trying to attack them.
To use this opportunity to get hands-on over the disputed territory in the region of Ladakh as India is busy with pandemic and is economically weaker.
The border standoff between the Indian and Chinese militaries erupted on 5 May last year following a violent clash in the Pangong lake areas. Both sides gradually enhanced their deployment by rushing in tens of thousands of soldiers and heavy weaponry even as the two sides continued military and diplomatic talks.
Both sides had rushed many battle tanks, armoured vehicles, and heavy equipment to the treacherous and high-altitude areas of the eastern Ladakh region after tension escalated following a deadly clash in the Galway Valley in June last year.
On 6 June, India and China agree to a peaceful discussion on border tension; in this, both armies were instructed to move back by a kilometre in that area; a buffer zone had been agreed to be created between the LAC and the Junction of Shyok and Galwan rivers.
After this when discussions were over and agreed. Col.B. Santosh noticed that there is one Chinese camp in patrolling point 14.
On 15 June Night, Col.B.Santosh, this unit patrolled point 14 to ensure Chinese camps were removed. Indian soldiers did not carry any weapons, so that no escalations are increased. China responded to this with Sharp stones, and They used baseball bats with barbed wire and Iron rods to assaults Indian soldiers. This fierce hand-to-hand battle went for 8 hours.
At least 45 Chinese soldiers were killed during the violent face-off with Indian soldiers at Galwan valley in eastern Ladakh in June last news. Media reports said, citing Russian news agency TASS. After the 15 June 2020 clash, the two Asian giants increased the concentration of forces in the region. Each side deployed as many as 50,000 troops.20 Indian soldiers were killed in the fierce hand-to-hand combat on 15 June in Galwan Valley.
China's Policy of 'String of Pearls'
China has highly developed surface and air communication facilities and the Tibetan Autonomous Region (TAR), especially opposite Arunachal Pradesh, and is preparing a dozen more airfields in Tibet.
The Indian side, on the other hand, is highly underdeveloped with rugged terrain, and therefore, builds up, movement, and reinforcement of troops will be laborious and time-consuming.
The assertive stance of China on the border is an indicator that it wants to stake its territorial claims and dissuade India from building up infrastructure along the border.
Also, by slowly biting into pieces of Indian territory through continuous intrusions, the Chinese are observing how India's political leadership and its security forces react to such provocation.
The PLA is training for short and swift conflict preceded by a cyber-offensive. An offensive could involve missiles, anti-satellite weapons, overwhelming firepower, and control over the air space. The extent and scale of conflict would depend on Chinese motives and intent.
China's larger strategy is to isolate India and keep it confined to the backwaters of South Asia through its policy of establishing a 'string of pearls' by increasing its influence over all neighbors of India, like, Nepal, Sri Lanka, Myanmar, Bangladesh, Maldives, Bhutan and of course with its all-time ally Pakistan.
It indulges in full-scale infrastructure diplomacy by enhancing its connectivity to our buffer states of Bhutan and Nepal, forging better economic ties with Myanmar by assisting in its gas exploration and infrastructure development in Sri Lanka and Pakistan by building ports.
One Belt-One Road (OBOR)
The One Belt, One Road (OBOR) is a development project unveiled by the Chinese leader Xi Jinping in September-October 2013.
The proposal is aimed to enhance connectivity between the People's Republic of China and the rest of Eurasia. The project consists of two major components: land-based called the Silk Road Economic Belt (SREB) and the other through the ocean, called the Maritime Silk Road (MSR).
Salient Features of the One Belt One Road Project
Scope of Project: Will cover 60 countries across Asia-Europe-up to East Africa.Anticipated Cumulative Investment over an Indefinite Timeline: Between US$4 trillion to US$8 trillion.
The Silk Road Economic Belt: This Will include countries situated on the original Silk Road through Central Asia, West Asia, the Middle East, and Europe. The major routes that defined the erstwhile Silk Route include:
Northern Route: It started at Chang'an (now) called Xi'an), the ancient capital of China, passed through the breakaway provinces of the erstwhile USSR and ended at the Caspian Sea/ Black Sea.
Southern Route: The Karakoram route was mainly a single route running from China through the Karakoram Mountains, where it persists in modern times as the international paved road connecting Pakistan and China as the Karakoram Highway. It passed through northern Pakistan, over the Hindu Kush Mountains, and into Afghanistan, rejoining the northern route near Merv, Turkmenistan. Then, passing through Iran and Mesopotamia, it reached North Africa.
South Western Route: This route followed the Ganges/Brahmaputra Delta, passing through northern Burma, into modern Bangladesh, and further to Thailand and Java.
India has decided to boycott the OBOR leg, called the China Pakistan Economic Corridor (CPEC) that runs through the Pakistan Occupied Kashmir (POK), a disputed territory.
Stand of India over OBOR
India has rightly shown its resentment by refusing to attend the Forum. We are all aware that the China Pakistan Economic Corridor (CPEC) extends from Kashgar in China's Xinxiang to the Gwadar port in Balochistan and runs through POK, which is highly objectionable to India.
The CPEC provides Pakistan with extensive and modern infrastructure and serves China to invest in Pakistan and intimidate India by going ahead with this project audaciously.
Chinese merchant vessels carrying goods need not take the long route to skirt around the Indian peninsula. Instead, it gets easy access to a port of the Arabian Sea, which brings a bonanza of commercial and strategic benefits to China.
Thus, India will have to stand its ground on the issue. Maybe it needs to garner global support against the construction of the CPEC in POK.
Other Nation's Take over China bulling India:
Other Nation's Take over China bulling India
Russian Take
Russian President Vladimir Putin recently asserted that India and China are responsible and powerful enough to solve the growing tension between the two nations while underling that there is no need for extra-regional power (the USA and NATO indirectly).
Moscow expects that New Delhi to shamelessly give up the efforts to push back China's encroachment strategies.
The Russian's may have their reasons to remain blind to China's growing aggression towards India. But, on the other hand, India has witnessed and expects more attack by China to undermine the global image and destroy India's importance in international affairs.
The Quad factor
President Vladimir Putin is only approving China's claim that the Quad group ( India, US, Japan and, Australia) aims to contain Bejing's influence in the Indo-pacific region. These were already put forward by the Russian ambassador and also by the foreign minister Sergey Lavrov has frequently lashed out at the Quad. Although, India has been able to maintain its ties with Russia through economic and defense relations. Yet, Russia has continued its criticism of the Indo-Pacific and Quad and said that it is aggressive towards India's borders due to the divergence of New Delhi towards Indo-pacific China.
India Foreign minister S.Jaishankar in a virtual meeting with Australian and French counterparts has said, "No country has the veto on India's participation in the Quad. Mr. S.Jaishankar further added that India's Indo-Pacific concept of Indian diplomacy means no longer can be contained between the Malacca Strait and the Gulf of Aden".
Recently we have seen growing diplomatic ties with Russia and Pakistan have generated some unease in India. At the same time, the Sino-India relationship has seen a dip after June 2020 Galwan incident ( 40% decline in made in china products).
Beginning of Looking west:
After the disintegration of the Union of the soviet socialist republic (USSR) has created tremendous political turbulence. Russia is much weaker than USSR and incapable of helping India from China. But this does not mean India should completely abandon and diversify its resources and balance its geopolitical strategies.
After economic liberalization, India's integrated economic order also allowed New Delhi to buy more sophisticated weapons from the middle east, France, and The USA. And both Israel and France are keen to sell weapons technology to India this also boosted India's bargaining capacity with Moscow. With the investment in the west and effectively establishing a strategic partnership with the US was logical.
India is adding options to its strategic toolbox and has also deepened its ties with Japan and Australia. Nevertheless, among all India's growing partnership with The US is profoundly concerning for China, witnessed by the whole nation.
While Russia needs partnership for its defence equipment, New Delhi can not endorse The Russian perspective on the Indo-Pacific and the Quad.
Marine structures:
The actual 'strategic triangle' in the maritime domain will be between New Delhi, Washington and Beijing.
Russia is yet to realize that it will gain immensely from the multilateralism that the Indo-Pacific seeks to promote. Being China's junior partner only undermines Moscow's great-power ambitions. Russian policy has arrived at a flawed assessment of the current situation.
Increasingly pro-Beijing Russia might adopt more aggressive blocking of India'spolicy agendas. Thus, India is interested in the normalization of relations between Washington and Moscow. It will help it steer ties among the great powers and diminish Moscow's propensity to coordinate its South Asian policies with Beijing closely.
Indo-China Relationship and tie
The shared identities and beliefs in the principle of non-alignment, Painful memories of colonial rule, and strong beliefs in sovereignty and strategic autonomy have been key influences in shaping the India-China engagement.
But this all has begun to change as China asserting its power over Asia. Unfortunately, this has caused little practical value of Indian diplomacy in groups like RIC and BRICS.
USA and NATO nations Take:
We all agree that the USA and NATO countries are only looking for another partner in south Asia. During the pandemic, China has degraded its relationship with various nations, especially with the USA. During the Trade war during the tenure of Doland trump, many companies like Apple, Samsung have left China and started their manufacturing hubs in India.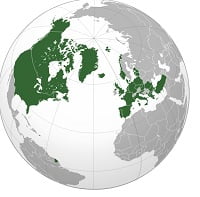 Even Tesla has started contributing in India and beginning to invest more in India. China is a very wast economy, but its lousy relation with Western nations has caused a big chunk of loss in their manufacturing hub.
Other nations have started to improve their relationship with India so that India can emerge out as a new manufacturing hub. Therefore, India's policy is also attractive. For example, Samsung has completely shifted its Display manufacturing hub in Noida, India.
Many International Groups Like G7 and Quads meetings have shown the importance of India. India is now a replacement for China in the international market. Also, after G7 Meeting, G&7-nation has demonstrated the importance of Solarallince, and this acceptance is proof that India's value is currently improved, which can help India grow more and more.
Conclusion( Indo-China Relationship )
China is undoubtedly the most powerful actor in its neighbourhood, but it cannot simply have its way in shaping Asia's new geopolitics and Interfere in India's sovereignty and integrity.
But at the same time, we can not change our neighbours. We have to adapt and learn from them. Though china's bully nature is a concern, if we improve our economy and our defence, we can oppose china's aggression, and we can stand out and take over our sovereignty, Integrity which China has never respected and always created situations to harm this whether they do it directly or from their puppets like Pakistan and Nepal. But we as a nation need to stand and improve our economy and take all the benefits which are in our way.
China is an influential nation; if we focus on our economy and defense budget, we Can turn the tables around, and then China will stop poking into our matters, and this also can give China time to think and invest more in India rather than harming more its relationship with India.
India vs China: Why They Are Not Friends
Why have relations between India and China, which comprise nearly forty per cent of the world's population, been troubled for over sixty years?